Young America Insurance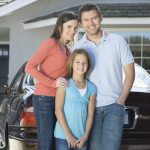 Car insurance has always been a tricky deal for policyholders but Young America Insurance can explain it easily. As a general rule of thumb in business of all sorts, policyholders (which in this instance are the customers), seem to always be in a less-than-ideal position in the deal. Insurers have the rights to increase premiums for both minor and major violations of traffic laws. It is easy to understand a surcharge after months of premium lapses or serious accidents that cause severe injuries, but the problem is that the company can also cancel the policy if needs to be. The main reason is that the company feels it is too risky to insure a driver with bad driving records. Insurance companies make assumptions that someone with a history of accidents or traffic violations has the tendency to repeat the same mistakes again in the future, and this will put the insurer to financial burdens due to the obligatory payout. In most cases, however, a driver or even anybody has no intention to get involved in an accident at all.
Brief History
An insurance company has all the rights to increase premium, cancel policy, and deny applicants for many reasons. A great number of people have been rejected due to their previous driving records, poor credit score, history of violations, and age. In 1952, a Dallas businessman named Rodney D. Young realized that such treatment was a bit unfair. It seems mingy that a company rejects applicants just because they have minor bumps, cases of fender bender, or poor credit. This idea was the birth of Young America Insurance Company.