How Much Is Car Insurance for a 21 Year Old per Month?
Auto insurance for younger people is expensive, with rates often double those of older drivers in their 30s and up. You might ask, if you are shopping around for the best rate, how much is car insurance for a 21 year old per month? When you are 21 years old, you can expect to pay a lot more for auto insurance coverage than drivers over 25. However, you can get cheaper rates if you have an established safe driving history of 3 years or more.
On average, the annual cost of insuring a 21-year-old motorist is $2,451 per year for basic coverage. This amounts to $204 per month on average. The average cost of coverage in the U.S. is $1,720, which means a twenty-one-year-old driver can expect to pay $731 more for coverage than the national average. Compare the best rates online by entering your zip code.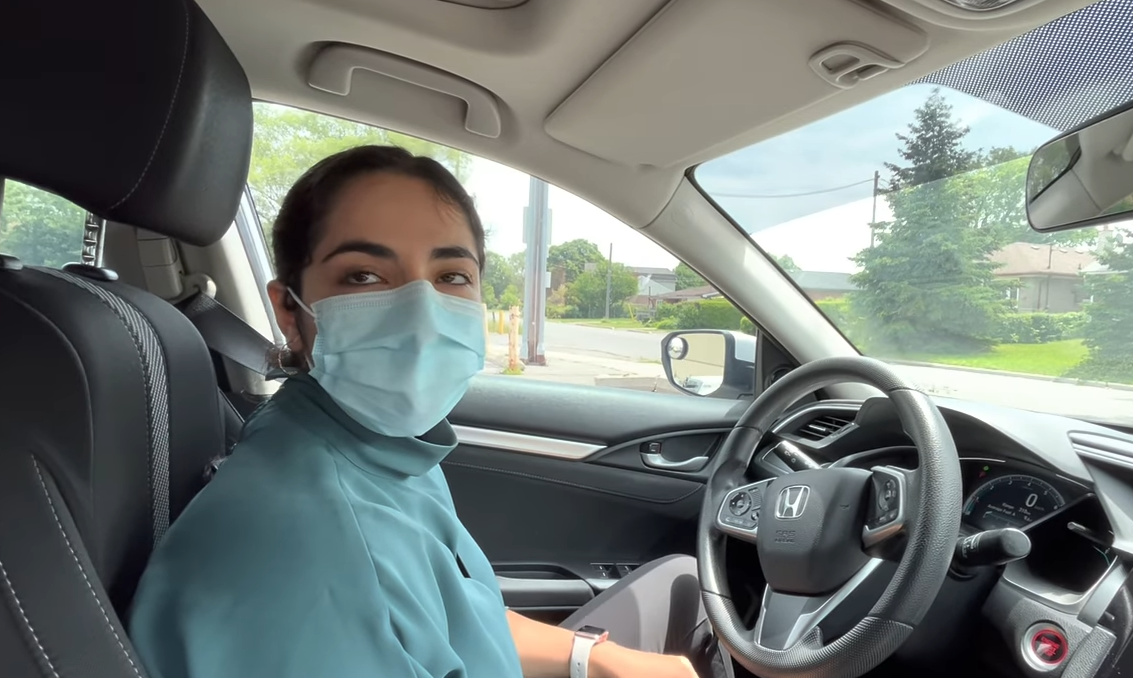 Why Do 21-Year-Olds Pay More for Auto Insurance?
As the saying goes, stats don't lie. Insurance companies collect massive amounts of data on accidents, specifically what types of drivers get into accidents. The data shows that young motorists, especially males, get into more accidents than adults over 25. This is the main reason why rates are so expensive for 21-year olds. These youthful motorists engage in more risky behavior, like speeding and texting while driving, which results in more accidents and claims.
How to Get Cheap Car Insurance for 21 Year Old drivers
Even though rates are high for 21-year-old motorists, some steps can be taken to get lower rates. You can get cheap car insurance for a twenty-one-year-old if you have:
A Clean Driving Record
A Good Credit Score
Continuous Insurance
Drive a Vehicle that is Cheaper to Insure
Get Liability Only Coverage
Have Improved or are Improving Driver Education
According to auto insurance companies, each birthday constitutes one more year of experience. For this reason, we recommend you check the auto insurance prices yearly, as you can often get a better rate. Just enter your zip code and fill out a quick quote application to get started.
The Cost of Auto Insurance for a 21-year-old Young Person
Numerous factors go into calculating the premium charged to a young driver. Some of the main ones are:
The Age of the Driver
The Type of Automobile Driven
The Value of the car
Zip Code
Gender
Education Level
The type of Coverage Selected
Driving History
Credit Score
Why is the Price so High to Insure Twenty-One-Year-Old Drivers?
As discussed above, there is a higher risk for 21-year-olds of being involved in an accident. Young people between the ages of 21 and 25 are estimated to account for about 13.7% of all fatal traffic accidents. The ages considered a risk of deadly accidents are drivers over 65 and under 20 years of age. Keeping the above in mind, it will not be surprising that insurers charge very high prices for these age groups.
Keep in mind that there are many safe younger drivers, but those that drive recklessly and get into accidents cast a shadow over this entire age group and, consequently, cause rates to rise.
Some Tips on How to Get Cheap Car Insurance for 21 year old drivers
Luckily, you can do several things to lower the price of your policy. Here are some of them:
Maintain good grades: Companies offer discounts for getting good grades. They love to see young people do well in school. You will likely have to provide your company with your company grades each semester, maintaining a 3.0 or higher GPA. This will help you save money on car insurance, even if you must work hard to do well in school.
Opt for a higher deductible: The higher your deductibles, the lower the auto insurance's monthly cost. A deductible is an amount that you will have to pay if you are involved in an accident. Once you have reached this amount, the auto insurance company will take care of the cost. Today, you can choose a deductible of $ 1,000 to $ 2,000, which can impact your premium.
Choose the right car: Some cars are much more expensive than others. These include luxurious sports cars and decorated SUVs. Companies perceive these cars as risky to drive on the road. That is why, if you have one of these cars, the insurance prices will increase. The best thing for you is to wait until you are 25 or older before owning such a vehicle. For now, it is in your best interest to focus on a cheaper car to lower the insurance price.
Living in a central place: Living close to work and school has different benefits. First, the price of gas decreases. Second, companies lower costs because they know that the closer you live to school and work, the less chance you will be in an accident. For example, if you have to drive 45 miles daily to get to work, your time on the road will be longer than if you lived only 3 miles apart. Therefore, the more time you spend on the roads, the greater the risk of an accident.
Pass a Safe-Driving class: Perhaps in high school, you took driving classes. These classes are beneficial, as they allow you to maintain what you have learned and continue to deepen your driving skills. This will be approved by the insurance company, which will offer you a small discount. You can look at your local driving schools if your school does not offer a driver safety course. You may have some expenses in this course, but you will recover them in the coming years.
Drinking should not be mixed with driving: At the age of 21, young people are officially allowed to drink. However, when you are driving, it is recommended that you do not drink, as accidents can occur. If you are arrested for a DUI, this can lead to the revocation of your driver's license or a massive increase in auto insurance prices. This increase can be 50% to 60% for three months. If you do not have a driver who can pick you up, it is crucial to call someone to help you. It is better not to take that risk.
Join your parents' policy: Independence is something that all you may want, but it is not recommended when you are looking for cheap car insurance for 21 year old drivers. By joining your parents' policy, the insurance price will be much lower than your policy. This is because companies think your parents will take risks on your behalf. This enables a lower premium. If they are not in your policy at this time, you can talk to your parents and see how including them would affect your rates for them.
Shop Around to Find the Best Rates and Coverage
Finding cheap auto insurance for young drivers requires you to take your time and compare multiple rates from several insurers. Some companies provide affordable rates to younger people. Today, USAA is considered to have the best prices for young drivers. However, you or a close relative must be in the military to qualify. Direct insurers like Progressive also have lower rates for younger motorists.
Prices Change All the Time
This is why comparing shop quotes from different companies is essential before choosing a policy. You can also use an auto insurance cost calculator to see what you can expect to pay. So now you know how much car insurance is for a 21 year old, it's time to compare free quotes online and get the best rate. By entering the zip code, you can compare the quotes in about five minutes. Find the lowest prices available and save on the coverage you need today.