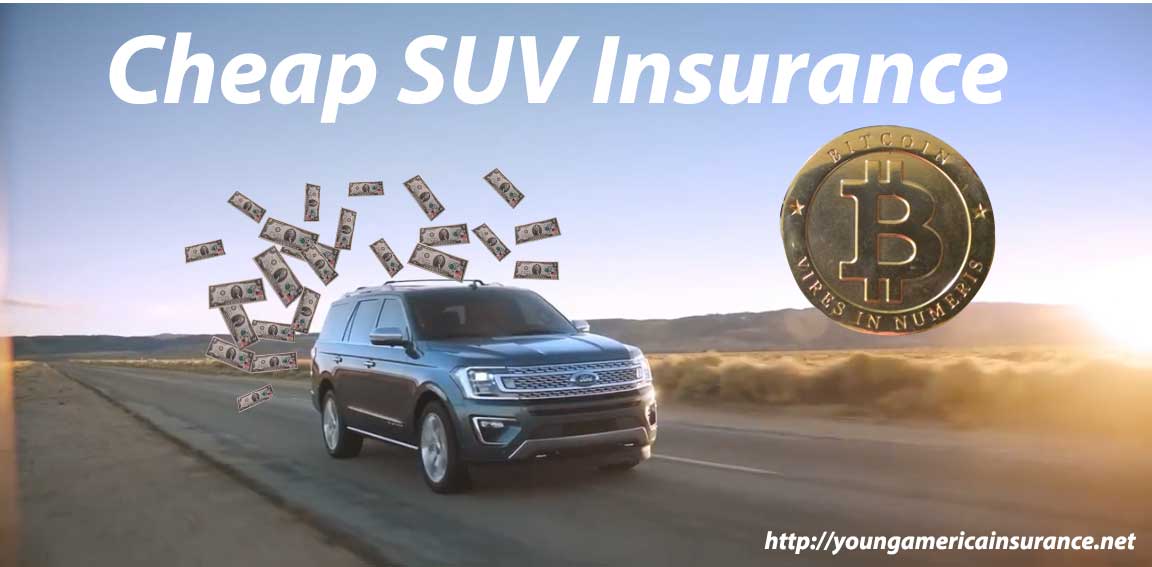 Cheap SUV Insurance
Getting a brand new SUV is exciting. However, finding cheap SUV insurance can be frustrating. If you're looking for full protection without having to pay an arm and a leg for it, you might have to put in a little bit of time and research. We can help you compare rates on all major SUV brands. In addition, we have some tips to help you find the best coverage available.
Sport Utility Vehicles Cost more to Insure
SUVs are large and sophisticated vehicles. You can't help but feel powerful and in control when you're driving one down the road. It even impacts you at a psychological level, by being seated higher up. Drivers often feel more empowered over those smaller cars on the road. If you were to get into an accident with a smaller vehicle, that car would be crushed. A large sport utility vehicle would likely be unharmed. Safety is one of the many reasons why these types of vehicles are so popular.
But when it comes time to get an insurance quote for your SUV, you might be surprised to learn that the quotes are a lot higher. Why are these quotes so much pricier than quotes for smaller vehicles? One of the main reasons is the cost of these cars and also higher repair bills. In general, a sport utility vehicle will cost more to cover than a basic sedan like a Toyota Camry or Honda Accord. The more expensive a vehicle is, the higher the premiums.
SUVs are not Always Safer than Smaller Vehicles
You might be shocked to learn that SUVs aren't actually safer than smaller automobiles. They are heavier and bigger, in addition to having a raised center of gravity. This means they are more likely to roll over during an accident than a sedan would. Rollover accidents can cause serious injury and death.
A recent study shows that SUVs are twice as likely to roll over than sedans during an accident. These statistics automatically raise the price of SUV auto insurance since it poses a higher risk than other vehicle types.
Injuries Sustained in SUVs
Since your SUV is built on a truck platform, which elevates its height, you and your passengers are far more likely to become injured. If you were to roll over, you would be thrown around like a "ragdoll". Major head trauma and death can occur from rollover wrecks. The medical costs from these accidents are extremely high. Insurers calculate these risks into their coverage pricing.
Prime Targets for Theft
SUVs are also huge targets for thieves. Recent surveys revealed that these vehicles are up to seven times more likely to be stolen than sedans. Sport utility vehicles are considered to be luxurious automobiles in all over the world. Many are stolen and then shipped overseas. Insurance companies are aware of this ongoing issue. This is why premiums are often raised for these types of vehicles.
Expensive Repair Bills
SUVs are usually more expensive to repair than sedans as well. The parts are costlier and the damage suffered is usually more severe. This can again be attributed to frequent rollover incidents. Because of this, insurance companies have to shell out more money to pay for costly claims. Automatically, this means that the price you pay on your end for your premiums is raised.
How to Find Cheap SUV Auto Insurance
So, with all of that being said, how exactly can you find cheap SUV auto insurance? Even though it is more expensive to insure trucks and vans, you still may not have peace of mind due to the cost of high premiums for your ride. When searching for SUV insurance comparison quotes, take advantage of these additional methods to save more.
Be Smart with Your Claims
Insurance rates almost always go up after you file a claim. Be smart with how you file, as an accident can truly cost you. When considering whether or not you want to file a claim, you have options to weigh. Should you just pay for the damages out of pocket, rather than trying to deal with a rate hike? Sometimes this is better than suffering from higher premiums.
Get Repair Estimates First
Use our free "State of Insurance" from Young America Insurance online research. You can check and see how much your rates would be raised after an at-fault incident. Your state determines your cost, which can fluctuate quite a bit depending on where you live.
Get some quotes from local repair shops to see if paying out of pocket would be overall cheaper than having higher premium rates for three years. On average, an at-fault claim could raise your premiums by over $1700, over several years.
Average Increases After At-Fault Claims
Increase at 6 months: $291
Increase at 12 months: $582
Increase at 3 years: $1,746
Double Check for Discounts
Most discounts are small. However, that doesn't mean you should ignore them. They can really add up and save you a good amount on your car insurance. So if you're strapped for cash and really need to save some extra bucks, here are some great discounts to get:
Good Driver Discounts
Paperless Billing Discounts
Automatic Payment Discount
Multi-policy discount
Multi-vehicle discount
Telematics Discount
Military and Veteran Discount
Good Student Discount
Premium Payment in full Discount
Some Models Cost Much More to Insure Than Others
Once you've narrowed down your choices and picked an insurance company, you should check whether they offer different quotes for different makes and models of SUVs. Some makes and models have much lower premiums than others. This might be due to the likelihood of being a target for burglary, or whether or not the SUV is considered a luxury vehicle.
Another step you can take to lower the cost of SUV insurance is to choose a model with advanced security systems. Also, having anti-lock brakes and anti-theft sensors can score you some major discounts. Plus, your car will be safer and less prone to being targeted by thieves.
Where to Find the Best Sports Utility Vehicle Rates
First and foremost, you need to shop around. Compare your auto insurance quotes for SUVs across 8-10 different reputable companies. You might find some hefty price differences between one insurer and another. By getting a wide range of quotes, you are more likely to find the best rates. Find cheap SUV insurance online with a free quote from Young America Insurance Company today.