Aflac Auto Insurance
Aflac is one of the fastest growing and well-known insurance companies in the world. The multi-national firm was founded in 1955 in Columbus Georgia. The company specializes in supplemental insurance and primarily sells its products to employers. It also sells supplemental coverage to individuals and small business owners. When most people think of Aflac, they associate the company with its famous duck. The duck logo was a hit ever since it launched decades ago and is the face of popular television commercials shown around the world.
Does Aflac Sell Car Insurance?
Many consumers believe Aflac sells car insurance online and through agents. Their TV commercials have the same style and feel of Geico, which causes many people to think it sells auto policies. Currently, the company does not sell auto insurance, although many consumers do go to its website to get auto quotes.
The main focus is supplemental coverage, which is sold through 70,000 agents locally and globally. One of the fastest growing markets is Japan, where people have fallen in love with the companies duck mascot. This has translated into huge success for Aflac. Today, it's one of the top supplemental insurers in Japan. If you are searching for cheap auto insurance quotes, enter your zip code and compare direct rates.
Supplemental Insurance Coverage
As the name implies, supplemental insurance provides coverage for gaps in different types of policies. For example, let's say you work in construction and get into an unfortunate accident on a job site that breaks your legs. Your regular medical coverage will probably not pay for lost wages past 30 days, if at all.
With Aflac, you can add supplemental coverage to your existing health care policy, to allow for lost income due to an injury for a specified amount of time. You can also get supplemental coverage added onto your disability policy. If you work in a high-risk field where accidents are frequent, then adding supplemental coverage is a cheap way to protect yourself from lost wages. While this type of policy may not pay for all of your needs, it will pay for your basic living costs, like housing and food. It's like insuring for your basic necessities while you recover from your injuries.
A policy from Aflac is often sold together with health insurance but bought separately from your healthcare coverage. It is often referred to as a rider policy, as opposed to regular medical insurance
For car insurance, the rider coverage is added on as medical costs coverage. In the event of injury, it will pay out for extended treatment and care, along with providing for regular monthly expenses. Aflac auto insurance provides important gap coverage that most insurers do not offer. Aflac gap coverage is not available through all insurers. Apply now for a free quote and find the lowest direct rates.
Aflac Claims Review
Aflac promises fast claim processing, and they deliver. The company has one of the highest claim satisfaction reviews of any insurer. When a claim is made, it is reviewed immediately, and policyholders are usually compensated within days. Aflac insurance is a lifesaver when people are sick and injured and cannot work. Their coverage provides financial assistance that medical plans don't cover.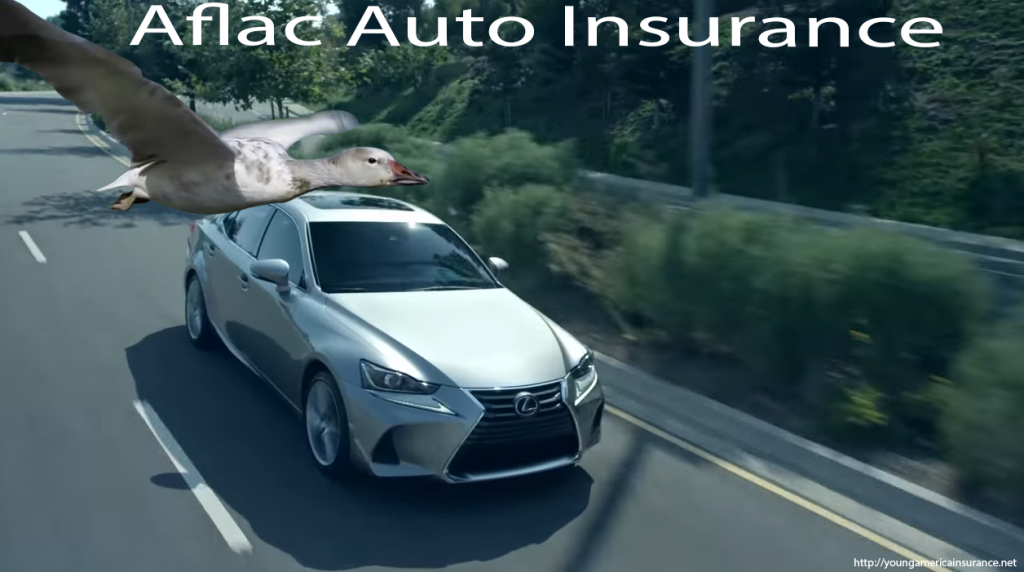 Aflac Car Insurance Review
Since the company doesn't sell auto insurance, there are no reviews for this type of policy. The company does have top ratings at A.M. Best, which is the gold standard in the industry. Key ratings include:
Aflac has an A+ or Superior financial strength rating given by A.M Best.
Aflac has an A+ rating with the Better Business Bureau of BBB.
They have an A+ rating for claim processing
Aflac Insurance Products
Sold through the workplace:
Hospital insurance
Life Insurance (Adults Only)
Short Term Disability Coverage
Vision Plans
Sold Directly to Consumers and by Employers:
Cancer insurance

Accident insurance

Critical illness insurance

Dental plans

Life insurance (children)
With Aflac cancer plans, you can decide on a one-time "lump-sum" payout or choose payouts over time, based on your diagnosis and treatment. With a dental plan, you can select any dentist. A big plus with these plans is there are no deductibles.
Summary and Key Takeaways
While you cannot find Aflac car insurance at the company's site, you can contact an agent online or by phone and get gap auto coverage. Aflac supplemental insurance is a great way to offer you extended coverage and help you financially in the event you are injured in the workplace. Aflac is one of the most reliable and financially strong insurers in the world. Their claim processing is second to none. However, if you need cheaper car insurance, you need to find a different carrier. Enter your zip code now and compare up to ten quotes in about five minutes.