Cash Register Insurance
If you live in Florida and need cheaper car insurance, check out Cash Register Insurance. Cash Register was founded in 1997 to provide low-cost insurance options for Florida residents. It's an excellent place to search for the cheapest FL auto insurance. 
The company has grown rapidly in the ensuing 25 years, with offices throughout the state. Direct General acquired Cash Register and has integrated the company into its website and agent base. If you want an instant auto insurance quote today, visit DirectGeneral.com or talk to a company agent.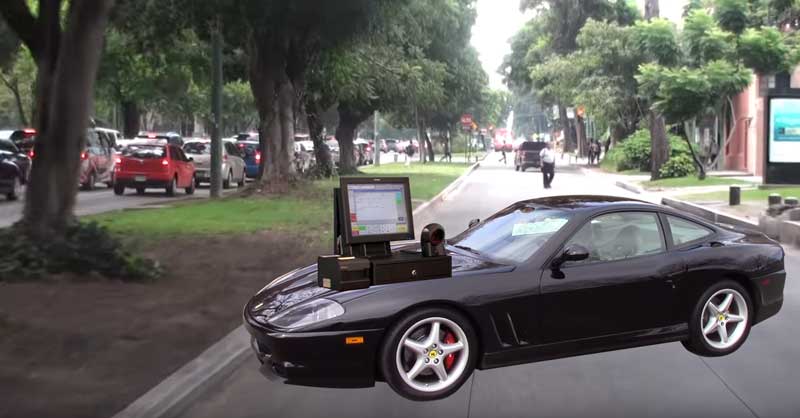 Cash Register Car Insurance Coverage 
Cash Register offers several types of coverage. This includes liability only, collision, and full-coverage plans. One of the most popular lines the company specializes in is Florida No-Fault Insurance. 
Coverage for no-fault plans starts at just $29 a month, which is less than $1 dollar a day for legal auto insurance. This type of affordable coverage is popular among budget-conscious Florida drivers. No-fault policies can be bought online or through dedicated agents.
Cash Register car insurance offers convenient monthly plans that fit almost anyone's budget. Whether you have a new sports car valued at over $100,000 or an old truck worth less than $2,000, you can get quality coverage that you can afford. 
You can pay your policy in full and receive a discount of about 2% or pay with flexible monthly payments. Many plans come with low down payment car insurance options. Qualified drivers might get covered with only a $20 down deposit. 
Low deposit plans allow cash-strapped motorists to get insured with as little money out of pocket as possible. Get a free custom quote online by entering your zip code to see all the options you qualify for.
Cash Register Auto Insurance Discounts
Cash Register has many discounts drivers can qualify for, lowering their coverage costs even more.  
Safe Driver

Multi-Vehicle Discounts

Military – save up to 25%. Just provide your current military I.D. and documentation. 

Good Student – Save 10% by maintaining a B or higher grade point average.   

Drivers Education Discount. Complete a course, get certified, and save 10%.

Anti-Theft – Install GPS tracking theft devices and save an additional 5%.

Senior Citizens over 55 who have completed a crash prevention course can save 5%. 
Check with an agent for all the discounts you can qualify for.
Florida No-Fault Insurance
Florida has auto insurance laws that are unique to any other state. All vehicles with four or more wheels need to buy car insurance with two coverage sets. This includes:
Liability – Property Damage (PDL)

Personal Injury Protection (PIP)
What it Covers and Does Not Cover
A minimum of $10,000 in coverage must be included in the policy for both (PDL and PIP) types. Property damage liability insurance will insure damages that you or an authorized driver of your automobile caused to someone's property while driving. 
Additionally, a minimum of $10,000 in coverage must be included in the policy for both (PDL and PIP) types. If you hit another vehicle in a parking lot or run into a neighbor's fence, you will be covered up to the amount of your policy limit.
Liability insurance pays out only for damages you caused to another person's property when you are at fault. You should know that liability only will not cover damages to your vehicle.
Florida law only requires specific amounts of liability insurance to be legally insured, but it's always wise to get additional coverage to protect yourself. You can buy Cash Register liability insurance with monthly installments for about $30. For young drivers starting, it's a great way to get legally insured and save money.
Florida High-Risk Auto Insurance
If you have a less-than-perfect driving record and need coverage, you can get insured with cheap no-fault FL insurance. You can still get covered even if you're a high-risk motorist with a DUI.
Cash Register auto insurance can help people with low credit scores find affordable coverage. High-risk motorist plans start at just $600 per year. Several plans offer the first month of coverage with a down payment of only $20.
Florida PIP Insurance
Personal injury protection (PIP) covers you and persons riding in your vehicle when an accident occurs. PIP insurance will pay out to anyone hurt in the accident, whether they were at fault or not. Anyone who owns an automobile must buy at least $10,000 in personal injury protection coverage. PIP also covers the following:
Pedestrians hit by cars.

Bicyclists and skateboarders injured by vehicles

Children hurt on a school bus
Cash Register Insurance Website
Since the merger with Direct General Insurance, Cash Register policies can be bought online at DirectGeneral.com. For questions or to speak with an insurance agent, call 877–463-4732. To start a free quote, enter your zip code. If you need to send correspondence in the mail, the company address is:
Cash Register Insurance Company
1330 NW 13th Street
Gainesville, FL 32601
(352) 375-2274
Prompt Claim Service
Cash Register insurance has grown fast in Florida because of its relationship with policyholders. They have built trust with policyholders. They know that if they get into an accident, Cash Register is there 24/7 to offer assistance. Customers can expect fast claim payouts and help with any questions. This is one of the many reasons why many customers rate the company five stars.
Final Takeaway 
Whether you're a safe driver looking for the cheapest Florida car insurance or someone with a bad driving record that needs immediate coverage, no down payment car insurance online with Cash Register Insurance Company can save you hundreds. 
They have some of the cheapest rates and coverage options in FL. with low deposits that start at $20. Apply now for a free, no-obligation quote and get the insurance you need today for much less.