Young America Insurance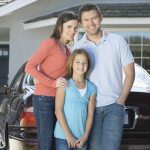 Car insurance is often confusing to many drivers, but Young America Insurance can easily help you understand it and get you a great rate. As a general rule of thumb, policyholders (which in this instance are the customers) are always in a less-than-ideal position in terms of finding the best coverage at the lowest rates.  In addition, many people don't know what type of coverage to get or the best limit amounts. At Young America Insurance, each agent will take the time to get to know each customer's needs and build a policy that reflects those needs and a person's budget. Insurers have the right to increase premiums for both minor and major traffic violations. It's easy to understand a surcharge after months of premium lapses or serious accidents that cause severe injuries.
These events can categorize the driver as a higher risk. As a rule of thumb, the higher risk you pose to an insurer, the higher your premiums will go. It's important to avoid tickets and stay accident-free, so you can qualify for cheaper coverage.  Another issue for many policyholders is that the insurer can cancel the policy if necessary. An auto insurance company can cancel a policy for several reasons. This includes a customer not paying their premium, getting into an at-fault accident, or being convicted of a DUI (driving under the influence).
At Young America Insurance Company, we work with all types of drivers, even those that have a less than perfect driving record. Feel free to contact an agent today and discuss your insurance needs. One of the main reasons an insurer cancels a policy is that the driver becomes too risky to insure. Bad driving records over time can lead an insurer to cancel the policy or refuse coverage altogether. Insurance companies make assumptions that someone with a history of accidents or traffic violations tends to repeat the same mistakes in the future. This will put the insurer under a financial burden due to the obligatory claim payout. In most cases, however, a driver has no intention of getting involved in an accident at all. Everyone makes mistakes, and accidents do happen. This is why Young America Insurance offers lower rates than most competitors for drivers with accidents on their driving record.
Affordable Auto Insurance Coverage
Getting cheap car insurance has never been so easy with the free Young America Car Insurance online quoting service. Thanks to the Young America Insurance Company website, you can get quoted online in less than five minutes. You will receive up to ten free quotes from regional and national insurance providers. You can compare the best rates and down payment requirements and choose the policy that best suits your needs. If you ever feel the need to talk about policy choices or have any questions, Young America representatives are standing by to assist you. The choice is always yours, and there is never any obligation to buy a policy when you apply for a Young America auto insurance quote. You can use almost any device connected to the internet to get a Young America Insurance quote. This includes a laptop, tablet, and smartphone. You can call toll-free and talk to a licensed agent if you prefer to get a quote over the phone. You can always search online for "Young America Insurance near me" to visit the closest location. Whether you are a teen driver that is buying their first policy or a retired elderly driver, Young America has the best coverage options at the lowest possible rates.   
The choice is still yours, so start your free auto insurance quote right away.
Young America Insurance Company
An insurance company has all the right to increase premiums, cancel a policy, and deny applicants for many reasons. Many people have been rejected due to their previous driving records, poor credit score, history of violations, and age. It can seem unfair that an insurer rejects applicants just because they have a minor at-fault accident on their records. Minor incidents include a fender-bender, backing into a pole in a parking lot, etc. This idea of helping more young people get cheap car insurance with low monthly payments in America was the inspiration behind the Young America Insurance Company website. Customers can get quotes, print out identification cards, and manage their policies online.  Young America Insurance is an affordable alternative to get legal coverage without restrictive application requirements for many drivers. One of the many advantages of Young America Insurance is low premiums and low down payments. Installment payments can start at just $29 a month for qualified drivers.
Start your free quote by entering your zip code
You can search for auto insurance quotes in all 50 US States with Young America Auto Insurance. Some of the most popular states are Texas, Arizona, Colorado, Nevada, New Mexico, Missouri, and North Carolina. It has become a popular choice for many drivers, including young people in America, that often pay excessive rates. Young people can get covered in America, with liability-only insurance starting at just $59 a month. To check your rates, start by entering your zip code and fill out a quote application.
Cheap Insurance for High-Risk Drivers
A high-risk driver
is a term used in the auto insurance industry to define people with bad driving records. With Young America Insurance, some infractions that can cause a driver to be labeled as high-risk include a history of insurance lapses, DUI convictions, and reckless driving tickets.
Most insurers see high-risk motorists as an undesirable category of customers based on the assumption that they will more likely file additional claims in the future and possibly commit insurance fraud. In short, many insurers lose money on these types of drivers. However, just like in any assumption, there is no way to prove it wrong or right. Insurers like
GoodToGoInsurance
use statistics and formulas of their own to make risk predictions that are also used to calculate premiums.
While there is no universal definition of what a high-risk driver actually is, at the least, insurance companies should provide information about the many factors that may improve your chances of becoming a high-risk driver. Examples include being convicted of a DUI, illegal street racing, excessive speeding, reckless driving, multiple traffic violations, or an at-fault accident that causes a fatality. More detailed information is as follows:
Serious Accidents:

S

ev

eral instances of small "fender-bender" accidents impact insurance policies. However, the consequences are not likely beyond a small surcharge in premium. On the other hand, serious accidents can put you at risk of cancellation. Recklessly driving while texting or talking on a cell phone can also cancel your policy. There is no universal definition of what constitutes a "serious accident." Still, it is safe to assume that more severe accidents should at least cause extensive property damage and often bodily injuries. Following the policy's cancellation, you will be categorized as

high-risk, making it much more difficult

 to find another insurer. Also, your premiums will likely go up 30% or more. If you receive a DUI ticket and are convicted, your rates could skyrocket by 200% or more.

  

Driving Records:

A

ll traffic ticke

ts and convictions of a DUI (if any) are listed under the driving records. A poor record can also bring you down into a high-risk category. In some states, the record can stay for up to three years, if not more.

Exotic Vehicles:

So

me

types of vehicles are more expensive to insure than others. However, some cars can immediately put you into a high-risk category, even if you have been a safe driver.  For example, high-performance race cars, classic collectible cars, and supercars fit into this category. In case of damages, replacement parts come at a very high cost. Therefore insurers are reluctant to provide policies for rare and exotic vehicles, and you might need to go with a specialty insurer. The good news is Young America Insurance does not have issues with the type of cars you drive, even exotic or high-performance automobiles. You can get sports car insurance coverage, in many instances, for less than $100 a month. Even if you have a vintage vehicle, you can likely get it covered with Young America Insurance.

 

Previous Insurance Lapses: 

As simple as it may seem, having insurance lapses pose severe threats to your status as a driver. Driving without auto insurance is against the law, and some companies consider this an indication of future risk. Therefore, it's essential to reinstate auto insurance immediately once you realize the policy has expired. Let us not forget that driving without insurance may subject you to expensive legal fines. If you are pulled over and found to be operating a vehicle without insurance coverage, you can face a costly fine and, in some cases, have your car towed. Repeat offenders can have their licenses suspended.     

New Drivers:

I

t may

appear unfair for a new driver to be considered high risk, but it's based largely on someones driving record. Regardless of how skillful they are, new drivers lack the driving experience older motorists have. The statistics are not on their side either. New drivers are more likely to get involved in road accidents compared to their more experienced counterparts aged 25 and older. Teen drivers can reduce their premiums with good student discounts (if available) and take a certified defensive-driving course. Students with a good grade point average of 3.0 or higher can get Young America Car Insurance at cheaper rates.

Senior Citizens:

The same thing applies to drivers that are over 60. Older drivers are also more prone to accidents due to their reduced mobility, vision, and reflexes. Senior citizens are not eligible for a good student discount, but there are other discounts they can take advantage of, like low mileage and garaged vehicle discounts. Seniors can also take a defensive driving course to be eligible for discounts of up to 10%.
It's a good thing to ask for a quote from Young America Insurance online and see an estimate of the premium rate. Provide accurate data on the car and personal information to calculate more precisely. It just takes a few minutes to get a printable Young America auto insurance quote for future reference. If there are difficulties, a friendly customer service representative is always available to answer all inquiries. Young America Insurance is happy to provide insurance quotes over the phone, regardless of a person's driving record or credit rating. The call is free and licensed agents are standing by to assist you during normal business hours.
Young America Insurance Coverage Options
Young America Insurance's available coverage options are as follows:
Liability Coverage:

T

here are two different liability coverage types. The first is "Bodily Injury," which covers medical payments for the injured party in an accident when you are at fault. The second is "Property Damage." It provides financial assistance in the event policyholder causes damages to the other party's vehicle and physical structures, such as fences or buildings. In addition, liability coverage also covers trial costs in case the other party files a lawsuit against the policyholder.

Collision: I

t acts like property damage, but the payout is provided for the insured vehicles. Collision coverage only applies when a collision causes damage.

Comprehensive:

it covers all sorts of damages caused by a non-collision event. For example, vandalism, theft, fire, flood damage, and animal incidents that cause vehicle damage.

Personal Injury Protection:

this type of coverage offers financial assistance in case of funerals, lost wages, and caregiver services during the time the insured is incapacitated and cannot work due to covered perils.

Medical Payments:

after all medical insurance is exhausted and the policyholder still needs financial assistance for medical treatments and recovery, medical payments coverage is applicable.
Young America Insurance Quotes
Young America Insurance Company offers quotes online. This makes shopping for car insurance fast and easy. Every Young America
insurance agent
is happy to assist you with every inquiry related to car insurance. A licensed Young America Insurance agent can provide assistance with insurance coverage advice, rate quotes, discounts, and payment methods.
Many Young America Insurance reviews show that our website is trusted and valued. This is in large part due to our friendly representatives and helpful agents. Visit the new Young America Insurance website and get a free auto insurance quote today. See how easy it is to save hundreds on the coverage you need.
Start your quote now by entering your zip code and filling out a simple online application. It only takes about five minutes to complete. You can even use your smartphone or tablet to get an online car insurance quote. Compare rates now and get the best coverage and low rates you deserve today.