Buy Now Pay Later Car Insurance
If you're low on funds and need to get your car insured and save money anyway, buy now pay later car insurance is an option you should consider. This type of policy can help you get legal auto insurance without a significant upfront out-of-pocket expense. For those in a temporary "cash crunch," pay later car insurance can help out a lot. For some drivers, it can mean the difference between getting covered or not.
If you're used to paying a significant down payment when buying auto insurance coverage, you might be a little bit skeptical about low deposit car insurance offers. The good news is some carriers will get you fully insured with a low deposit from just $20 down. 
It doesn't mean you will get free car insurance for a month. You will need to make the deposit payment before your pay later car insurance policy is activated. This is great for drivers who are short on funds and have no other way to get insured.
Choose the Best Coverage You Can Afford
Just because you have the option of a buy now pay later car insurance policy doesn't mean you need to skimp on coverage. In fact, this is one of the essential aspects you need to consider before you get to pay later auto insurance.
The amount of coverage you get is critical. You need to protect your assets in the event you get into an auto accident. If you don't, you could get sued and be held in judgment for thousands of dollars.
Consider purchasing a collision and comprehensive plan if you have a new or newer model automobile. You want to protect the significant investment you've made in the car, so a claim payout will cover the replacement cost or close to it.
Buy Now Pay Later Car Insurance Coverage Options
There are three types of coverage you can choose from: liability, collision, and comprehensive. If you own a car that is not worth too much, you might be able to get away with a liability-only policy. If you have a vehicle that's more than eight years old and you don't drive a lot, it might be a smart choice. 
Liability coverage will get you legally insured but offers limited protection if you get into a wreck. It's also the cheapest coverage available. You can get a buy now pay later car insurance plan with rates as low as $1 per day. 
As a "rule of thumb," collision and comprehensive insurance with high limits should be bought for vehicles valued at over $10,000. It's also wise for those who have assets to protect, such as investments and property.
Another tip for those looking for no down payment car insurance policies is not to just go for the cheapest plan. Your focus should be on fully protecting your financial assets, not only the policy price. Once you have decided on the type and amount of coverage you need, you can compare several providers' rates.
Car Insurance is Mandatory in Almost Every State
Insuring your automobile is not just smart; it's the law. All but one state in the U.S. has laws that mandate all drivers carry minimum levels of liability insurance. Even if you are financially strapped, you should never operate a vehicle without it being insured. After all, you could get into a wreck at any moment, including going to the corner store.
Insurers have made it easier than ever to get insured with plans like buy now pay later car insurance with low monthly payments. Remember, driving uninsured can have serious consequences. If you get into an accident you caused, you could be held financially responsible and ordered to pay a considerable sum. Your wages could even be garnished to pay for the damages you caused. Compare rates now by entering your zip code. 
The good news for those consumers low on funds is they can secure coverage with a pay later car insurance policy. Not all carriers provide these types of no-down plans, but select providers do offer them.
Pros and Cons of Buy Now Pay Later Auto Insurance Plans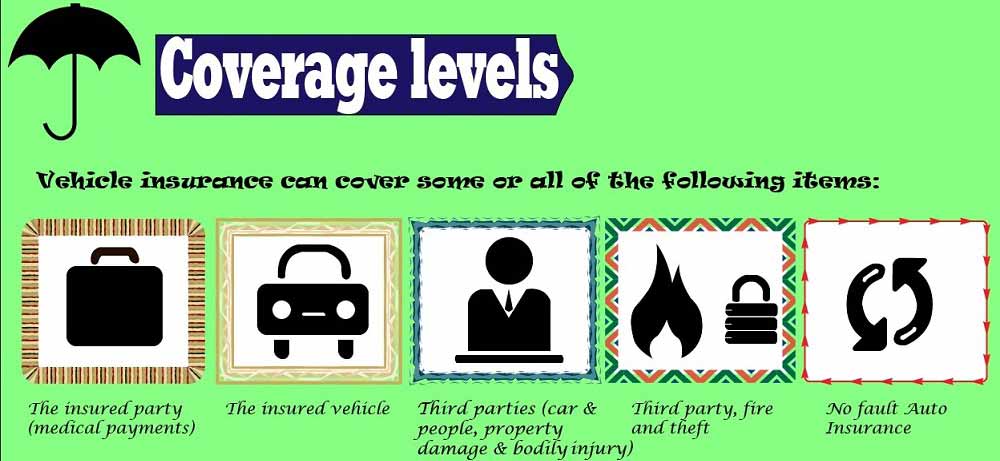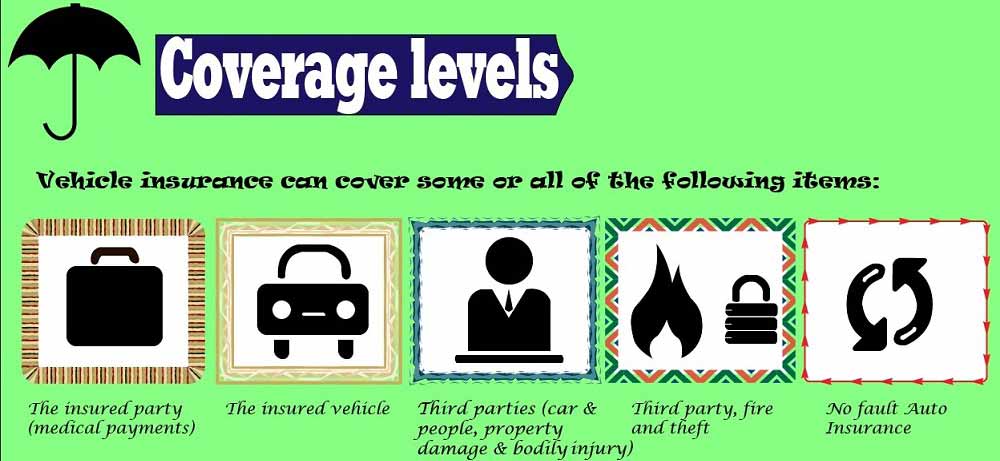 If you're in a short-term cash crunch but still need to get covered right away, you can buy now pay later car insurance as an option that can be a lifesaver. You may be in a new job or waiting a few weeks to get paid and don't have the funds to pay for the premium down payment. Deposit amounts can often be 15% to 30% of the overall premium cost.
With a cheap pay later auto insurance policy, you can get covered by paying a deposit as low as $20 for qualified drivers. Your premiums will then be broken down into convenient monthly payments. For example, if your monthly premium is $100, with nothing due the first month except for a $20 down deposit, you're getting two months of coverage for just $120. That's only $60 a month or about $2 per day for the first couple of months.
Pay later auto insurance is a good deal for anyone having temporary financial issues. You can also have the payments automatically withdrawn each month using your credit or debit card, which is an added convenience.
The negative aspect of this type of policy is you will pay an additional 5% to 10%. While many providers will charge no payment for the initial month, only a small deposit, the subsequent months will be more expensive than if you paid the entire premium in full and upfront. It is pretty much the only drawback to this type of payment plan.
Companies that Offer Zero Down Coverage
Not every insurer in the United States offers drivers buy now and pay later auto insurance with nothing down plans. There are select insurers that provide this type of deal. They include:
Farmers

Progressive

State Farm

Allstate

Nationwide

Esurance

Kemper

Safe Auto Insurance

USAA Insurance
California

Nevada

Arizona

Washington

Oklahoma

Georgia

Florida

New York
Don't worry if you do not live in a state that allows pay later car insurance or zero down coverage. There are several other options you can use. Some insurers offer policies with down payments as low as $20, allowing you to pay the first premium later on. Apply now for a free rate quote online and lower your rates. Enter your zip code and fill out a quick quote application.
Take Advantage of Discounts and Save
You can take advantage of numerous discounts to get even cheaper rates on a buy now pay later auto insurance policy. There are some discounts you might have never heard of before. These are a few of the most popular:
Safe Driver –

Not having any tickets or accidents on your record can save you 25% and more

Low Mileage – 

Driving less than 800 miles per month will knock about 10% off your premiums

Good Student –

If you are in high school and maintain a 3.0 or higher GPA, you can save about 15%

High Deductible – 

Choosing a higher deductible of $1,000 or above is an excellent way for safe drivers to save hundreds per year.

Safety Features – 

By having airbags, anti-lock brakes, GPS-based security systems, and other safety features, you could get discounts of 3% to 5%.

Garaged Parked – 

Just by parking your vehicle in a secured garage can earn you a discount of about 2%.

Military and Veterans – 

If you are an active military member or a veteran, you can earn discounts of 5% and even more.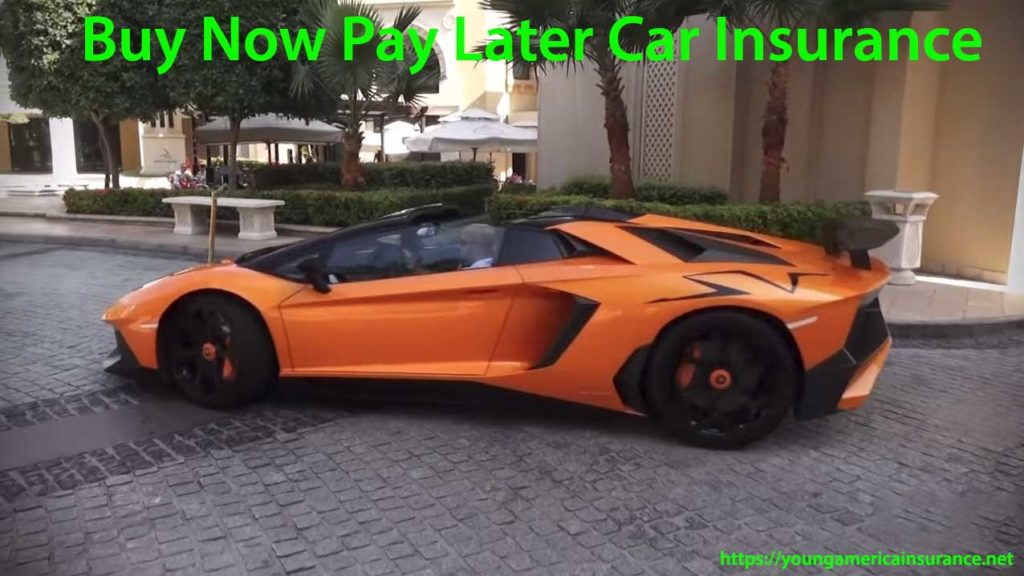 Finding buy now pay later car insurance plans is easier than you probably think. Just apply for your free quote online and compare the available options. The entire process only takes about 4 to 5 minutes. You can use any device connected to the web, including tablets and smartphones. Here are a few basic questions that you will be asked.
Make and Model of your Vehicle

Home Address where you park the vehicle

Driver's License Number

Monthly Miles Driven 

Driving Record 

Homeowner or Renter 

Marital Status 

Desired Coverage Type and Amount
Tips on How to Save More on Car Insurance
There are many ways to save money on car insurance. For example, the kind of automobile you drive significantly impacts the rates you pay, being a safe driver, getting rid of coverage you don't need, and bundling auto and home insurance to save even more.
1 – Think about the Vehicle You Drive
A key point to remember, the more expensive and newer a car is, the more it will cost to insure it. Typically, the average-priced sedans with 4 doors that are more than five years old have some of the best rates. This includes used Toyota Camry's, Chevrolet Malibu's, and similar cars with four-cylinder engines.
On the flip side, expensive new cars like a convertible Porsche or Mercedes will cost a lot to insure. In fact, many insurers may require a bigger deposit for these expensive cars. Always compare insurance rates for any vehicle you are thinking of buying before you make a purchase. You can get car insurance estimates from many leading comparison sites in about five minutes.
2 – Raise Your Deductible
If you are a safe driver with a long accident-free driving record, you can save serious money by raising your deductible to $1,000 or higher if available. This can reduce your premiums by 20% or more. These savings can add up to over $200 per year for an average car insurance policy. Remember, save the deductible amount if you get into an accident and need to file a claim.
3 – Reduce Coverage you Don't Need
Is your vehicle more than seven years old? If it is, this means it has most likely depreciated by 50% or more. The cost of collision and comprehensive insurance might not make financial sense anymore. You could be paying $500 or more per year for added protection on a vehicle that's only worth a few thousand dollars. Drop this expensive coverage and invest the money you are saving.
4 – Bundle Auto and Home
If you own a home, you can save 5% or even more by bundling your automobile and homeowners' policies together. Not only will you save money but streamline your finances. Dealing with one insurer is more comfortable than two or three and a lot less stressful. Compare bundled quotes online and see how easy it is to save.
In short, buying coverage is easier and faster now than ever before. You can compare up to 10 quotes at sites like Young America Insurance in less than 5 minutes. Simply enter your zip code and fill out an application to review quotes and plans for buy now pay later car insurance policies.
Compare Cheap Buy Now Pay Later Auto Insurance Plans 
Do you need car insurance now pay later? Buying car insurance has never been this easy. Compare rates from all the insurers that offer get insurance now and pay later on. You can even use your smartphone to comparison shop rates and even buy a policy. 
Start your custom quote and save more with the coverage you need. Fill out a free, no-obligation quote. Shop the best buy now pay later car insurance plans with the cheapest deposit requirements and low monthly rates.